Facebook merges Messenger chat service with Instagram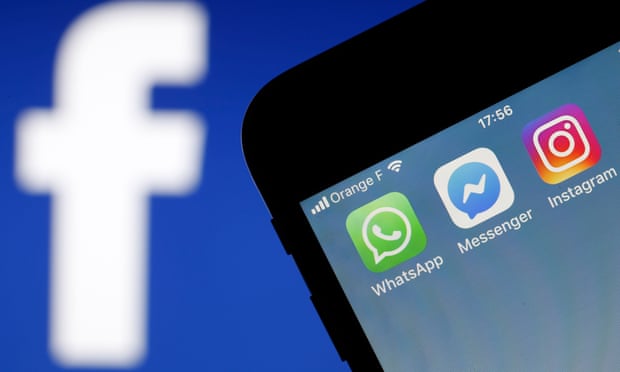 Facebook Messenger and Instagram have merged, more than 18 months after the Facebook chief executive, Mark Zuckerberg, announced his intention to integrate the two platforms. Instagram's old direct messaging service, Instagram Direct, has been replaced by Messenger, allowing users to send chats, photos and videos between the two platforms for the first time.
This new feature will definitely  add different experence to users . There will be the provision of changing chat color , reacting with emoji , unsend message and so on. Facebook's Adam Mosseri and Stan Chudnovsky, the heads of Instagram and Messenger respectively, said in a statement. "People on Instagram can decide whether to update immediately to this new experience."
Facebook has made clear its plans to unify the messaging platforms of its hugely popular apps to allow cross-messaging among Messenger, Instagram, and WhatsApp.Facebook CEO Mark Zuckerberg has also said he wants the system to be end-to-end encrypted. By integrating its most popular apps, Facebook may be able to compete more directly with Apple's iMessage. There is no complution for a instagram user to have facebook account for interoperability feature . 
The new elements available within Messenger/Instagram are:
Selfie Stickers – Facebook says that these animated stickers are "a unique hybrid of Boomerang, emojis, and selfies", and provide a new way to react to conversations. 
The option was first spotted in testing back in March.
Watch Together – Instagram users will also now be able to join Watch Together video co-watching parties via Messenger, which Facebook just announced a new range of video partnerships for this week.
Facebook also notes that the new integration will also enable Watch Together parties focused on IGTV and Reels content, which could provide another way to experience both with friends.
Vanish Mode – Facebook's also adding a new vanish mode to its messaging tools, which will enable users to send messages that automatically disappear after they're seen.
Facebook has been experimenting with disappearing messages ever since Snapchat first introduced the concept back in 2012, while users already have the option to conduct Secret chats in Messenger, which is essentially the same thing. Vanish Mode is another iteration of the same concept.
Chat Colors – Facebook's also adding new color gradients for your chats in Messenger/Instagram.
Custom Emoji Reactions – You'll now also be able to respond to messages in both apps with quick reaction emojis, while Facebook's also giving users the option to customize their Reaction emoji set.
Message Controls – Users will also be able to decide who can message them directly across each app, and where their message requests are stored.
This is part of the additional reporting and blocking capacity that's being made available as part of the integration – now, users will also be able to report full conversations, in addition to single messages on Instagram. Users will also get proactive blocking suggestions across Instagram and Messenger when they add their accounts.