Apple Slips to Fourth Place for Smartphone Market Share, Overtaken by Xiaomi
Apple is losing its grip on the smartphone market. It has shipped 10.6 percent fewer iPhones year-on-year in the third quarter of 2020.
Apple is now behind Samsung, Huawei, and Xiaomi. In total, Apple is believed to have shipped 41.2 million devices in the third quarter, that is five million less than the same time last year.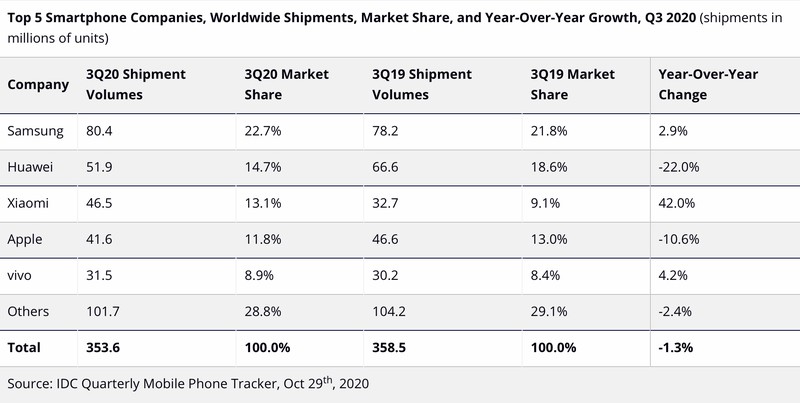 Samsung is at top with a market share of 22.7 percentage. It had shipped over 80 million smartphones. Similarly, Huawei is at second position with a 14.7 percentage share. It is a significant reduction of 40 percentage year-on-year. Vivo is also able to put itself to top five with a market share of 8.9 percentage.
For the first time Xiaomi overtook Apple with a market share of 13.1 percentage, achieving 42 percentage growth. It has left behind apple in 4th position and establish itself in top three. The growth is due to strong gain in Indian and Chinese market.